Send Inquiry
Offering a wide range of Electric Brush Cutter, Digging Tools, 2 Arms Sprinklers, Cono Weeder, Mgna Gang Mower, Hedge Shear, watering Can 5 Litres, etc.
Engineering a superior range of garden tools, garden accessories and builder hardware items since 1960....

Know Us

Powered with its wealth of experience and expertise, Unison (Engg.) Industries offers an impressive collection of high quality garden accessories and hardware items at leading market prices. Based at Jalandhar, we are one of the most reputed manufacturers, exporters and suppliers of gardening cutting tools, high quality lawn movers, electric lawn mowers, electric garden lawn mowers, fence fittings, builder hardware and other allied products.
Most Popular Products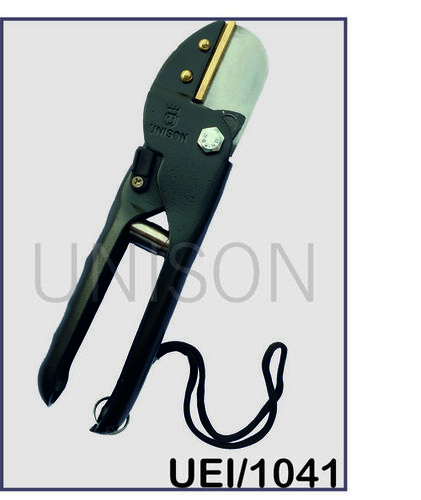 We are offering the wide range of Pruning Shears to the our clients.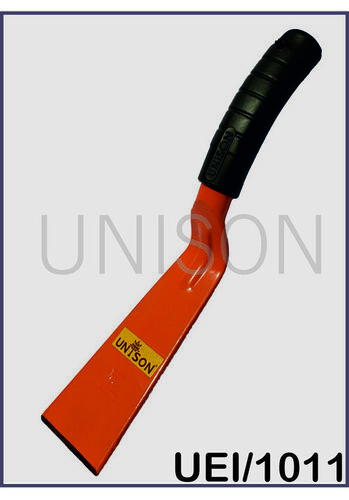 Keeping in mind the diverse requirements of our clients we are involved in offering an extensive range of 2" Khurpa Steel Handle.

We are a pool of expert professionals who are dedicated to the cause of providing the most advanced machines to develop an unbeatable line of products for our valued clients.
Fabricated in accordance with the standardized production norms and methods, our products are capable of rendering years of efficient services to our valued clients. Our strict commitment towards quality, client satisfaction and on-time delivery of the orders, has helped us to maintain our dignified reputation since 1960. We are proud members of The Engineering Export Promotion Council and Indo-German Chamber of Commerce and our process is accredited with an ISO certification.

Our Products

Unison (Engg.) Industries is a highly reputed manufacturer, exporter and supplier engaged in the production of premium quality garden accessories and hardware items such as electric lawn mowers, electric garden lawn mowers. Our catalog of products includes:
Garden Tools
Lawn Movers

Electric Lawn Mower
Lawn Mower
Gang Mower
Fence Fittings
Garden Mower with Double Ball Bearings
Garden Rollers
Golf Course Mower
Honda Mower
Lawn Roller Mower
Push Mower
Tractor Driven Rotary Mower

Garden Maintenance Tools
Builder Hardware Items

Quality Assurance
We follow well defined parameters of quality at every stage of our operation to ensure premium quality. At Unison (Engg.) Industries, every product is manufactured under the strict supervision of experienced professionals, in accordance with various domestic and international standards. We employ the finest available grade of pig iron, wood, plastic, etc., as raw materials, which are sourced directly from the authentic agents of the market. High on every aspect of precision, perfection and performance, our products are setting the standards of quality all around the globe.

Client Satisfaction
Our endeavors are primarily directed towards achieving the highest standards in the are of client satisfaction. We wish to attain this basic objective of our business through:

Our quality
Better after sales services
On-time delivery schedules
Transparent trade practices.

Our Strengths

The following factors are responsible at large behind our immense success in the market:
Wide range of incomparable products available under one umbrella
Unmarred quality to deliver years of efficient services to the user
A sound infrastructure armored with advanced and innovative technology
Meeting the exacting requirements of the customers and standards of the industry
Competitive prices--the best price offered in the market
Enhancement of products both in quality and innovation.